DC Restaurant Options
Dining at Capitol Skyline
At the Capitol Skyline Hotel, we promise you won't leave hungry. We're proud to feature a variety of dining options, from our American Buffet breakfast only $14.99 to a traditional sit-down restaurant specializing in American classics to a selection of drinks and snacks offered at Morris Bar & Lounge. During your stay in Washington, rely on us to satisfy any craving you may have – without ever leaving the hotel.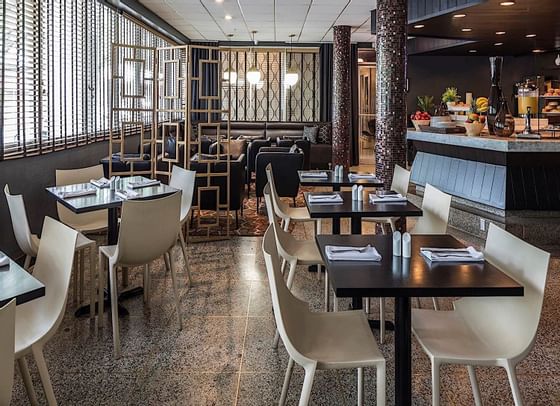 Lapidus Restaurant honors the hotel's famed designer Morris Lapidus. Lapidus was prolific in the 1960's creating out of the box designs that echoed the excitement of the era. Enjoy the contemporary design of Lapidus during your stay and savor our casual American fare.
Read More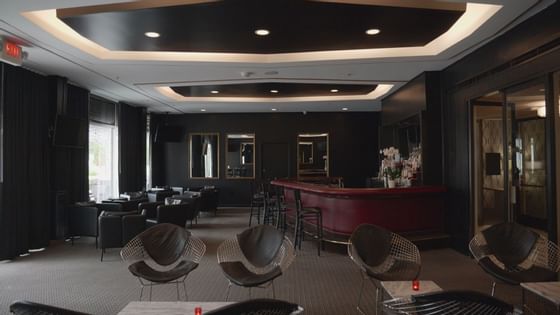 Overlooking DC's largest outdoor pool deck, the Morris Bar & Lounge is the perfect refuge to relax and enjoy a refreshing beverage. Sip one of our specialty cocktails or enjoy your regular favorite , while catching up on today's news or watching a game on one of our large screen televisions.
Read More